Tanya Savva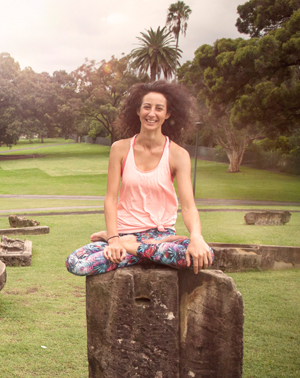 Tanya brings a wealth of biomechanics knowledge with 15 years' experience in the health industry as an Occupational Therapist. She went on to study a Diploma in Remedial massage in 2011 and has spent the past 5 years working as a sports massage therapist for three NRL teams, as well as treating and managing clients with severe injuries.
As a dancer of 21 years and a lover of movement, Tanya initially used yoga as a form of physical exercise parallel to her classical dance training, starting over 23 years ago.
After becoming a solo parent to her daughter in 2010, she returned to yoga to find space, create stillness and peace of mind in her life, and to embrace the present moment with a loving and receptive heart.
It was an unfathomable dream to become a yoga teacher, and this dream was fulfilled in 2016 when she completed 350+ Hr Diploma of Yoga Teaching (accredited by Yoga Australia).
Finding light in the dark, she continues her personal practice on and off the mat, to find and serve her highest purpose in life.
Tanya has a passion and interest in professional and personal development. She has embarked on a profound spiritual journey and continues to seek light through life's twists and turns. She completed Level 1 Reiki training in October 2016 and became a certified Yin Yoga practitioner in March 2017.
She is a lover of yogic philosophy, sound and vibration therapy, nutrition, and enjoys bringing meditation and mindfulness into her classes. Her classes really encourage you to look within, to accept and take responsibility for yourself, and support you to marry your physical movement with conscious breathing.