News
Yin + Reiki Workshop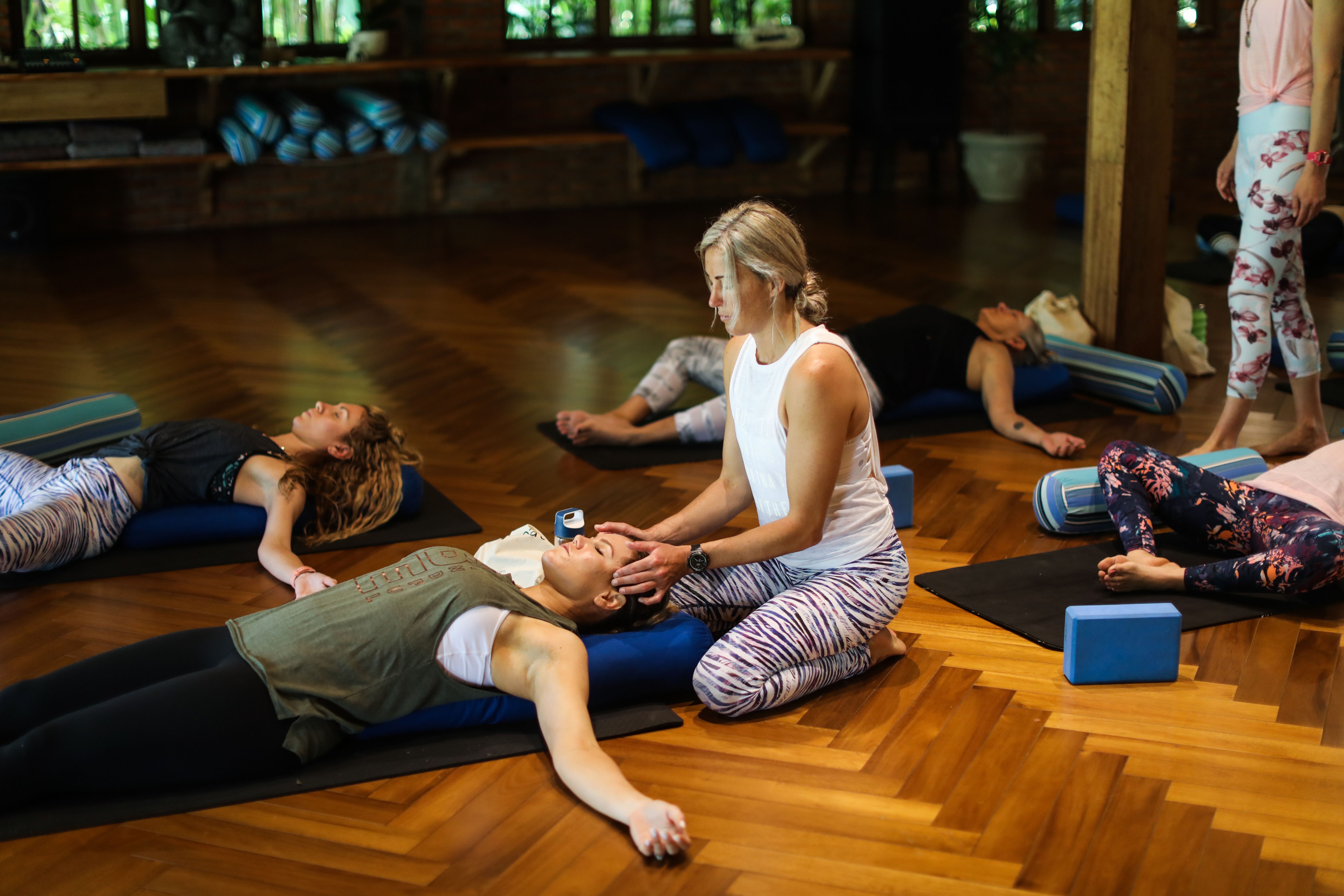 Yin + Reiki with Tanya Savva and Jim Pini
The peak of each season can shift the energy body into an unbalanced state, losing a sense of connection to the things that bring you joy. Yin Yoga allows energy to flow through the body to create balance and harmony. In this workshop you'll be guided through a slow and gentle yin practice that focuses on the chakra energy system to help restore a state of inner bliss. Combined with the ancient practice of reiki you'll leave feeling deeply connected, restful and balanced.
(Reiki is a Japanese healing modality for stress reduction and relaxation. It is an exchange of universal energy that can help to release stagnant energy and unblock emotional and physical tension in the body creating space and harmony within).
2.5 hours
What to expect:
Yin yoga practice (suitable for every body) to create space in the body
Additional reiki energy healing throughout the practice by certified Reiki healer and yoga teacher, Jim Pini
Pure relaxation and a journey to a blissful and balanced state of being
Energy and Chakra education
Journaling and discussion
Cleansing herbal tea
What to bring:
A journal and pen
Comfortable loose clothing
Your favourite pillow or bolster
When:
Saturday 22nd February 4:30pm-7pm
Where:
Cost:
Bookings: MINDBODY, eliit.com.au, 0455455398, info@eliit.com.au
Our Mission: To help & empower you to achieve your goals
With over 50 years' experience between our instructors, their passion, wealth of knowledge, background and skills will be sure to inspire you and support you through your health and wellness journey at Eliit Performance.

Highly qualified in a range of techniques in Personal Training, Pilates, AntiGravity and yoga, they will gently guide you to a greater understanding of the body, the systems that support our movement, and encourage you to reach your goals.
Ask A Question