Dominic Lo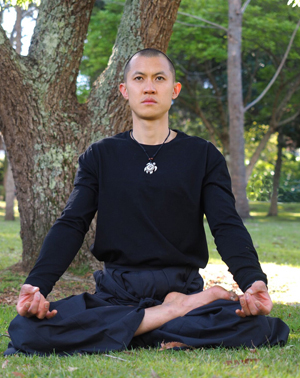 Dominic brings a combination of Eastern and Western training and movement therapy principles to the mat with a background in the Japanese martial art of Aikido as well as a Degree in Exercise Physiology.
Although starting out with Iyengar and Ashtanga Yoga in his earlier years, Dominic now specialises in Japanese and Yin styles. His classes are grounding and meditative in nature, encouraging the student to slow down to develop awareness and learn from the teacher within.
Dominic utilises subtle adjustments based on years of massage and bodywork to help you access your own body to be happier and healthier.