Catherin Zimbounellis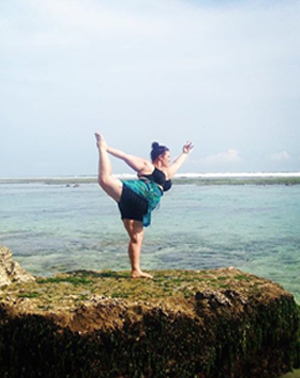 Catherin was introduced to Yoga in her early teens, mainly for the physical aspect – it wasn't until years later that she realised it was a journey of self-discovery.
The benefits surpassed the physical, by helping her mentally, emotionally and allowing her to be comfortable in her own skin.  Yoga has always been a part of her life – however big or small at the time.
What always drew her back in, was how it helped her grow as person, get stronger, more flexible, more able to deal with injuries, gain greater body awareness and how it complemented her other activities.
Catherin's classes are fun, strong, breath and body awareness focussed with flowing movements. Welcoming all levels, no matter how flexible or strong you are – there is always something you can do. "If you can breathe, you can do yoga"
"Life is too short to be taken seriously" – So enjoy it and I shall see you on the mat!!
Qualifications:
Yoga Teacher Training with Power Living Australia,
Plus; Yin, Somatics, iRest, Alignment, Meditation and Cert III in Fitness