News
intenshen essential oil workshop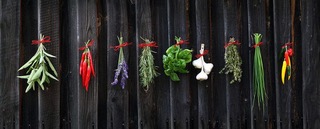 Plants to purify & protect
Life is so crazy fast these days and it is very easy to experience & absorb negativity.
These energetic vibrations express themselves as negative thoughts, imbalanced emotions and pain.
The 2 most important practices that we have forgotten and rarely have the time to do is: Protect & Purify ourselves from these low vibrations.
Come along & learn about the powers of using Essential Oils. This short workshop will be beneficial for people who want to live a life with positive intentions for health & happiness.
Each person will have the opportunity to create their own spritzer to use for protection & purification. We will also cover all the basic energetic profiles of common plants and how to best use these in your daily life.
All ages welcome.
Hosted by Kelly Phoenix Rose @ Eliit Therapies in Galston
Tickets: $39 info@eliit.com.au 0455 455 398
Bookings Essential ~ NO walk ins.
Sunday 9th Feb 10am-12pm
Our Mission: To help & empower you to achieve your goals
With over 50 years' experience between our instructors, their passion, wealth of knowledge, background and skills will be sure to inspire you and support you through your health and wellness journey at Eliit Performance.

Highly qualified in a range of techniques in Personal Training, Pilates, AntiGravity and yoga, they will gently guide you to a greater understanding of the body, the systems that support our movement, and encourage you to reach your goals.
Ask A Question